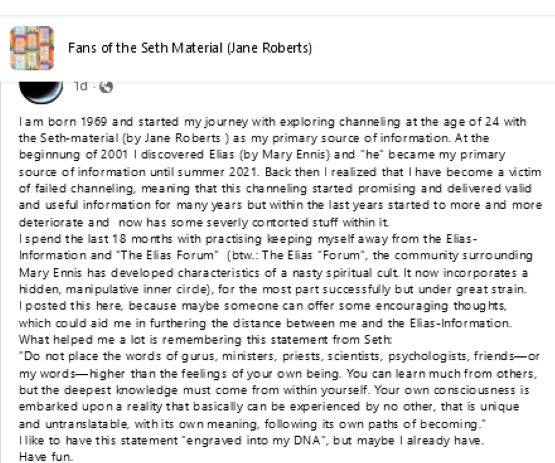 My response to this:
If You Or Someone You Know Has Been A Victim Of Failed Chanelling Please Call Our Hotline. We're Here To Help!
What I find enormously amusing is the victory lap / endorphin rush energy of the many on Fans Of The Seth Material who are of the Seth Good / Elias Bad persuasion, most of whom are unaware that the guy who wrote that is schizophrenic and have likely never sampled the cray cray he has posted on certain net sites over many years (I've got the receipts). Comedy gold!